Optimizing your LinkedIn profile is an initial but key step in building your outreach strategy. After all, your profile is a business card that tells your story to everyone who visits your page, either from a LinkedIn search or after receiving your invites and messages.
The completeness of your profile affects your ranking on LinkedIn, visibility in the network, and the accept and reply rates of your messages. For example, adding a summary increases the visibility of your page in search by almost four times.
What does a LinkedIn profile consist of?
A profile starts with a header – its most visible part. It contains a profile photo, background image, title, and contact information.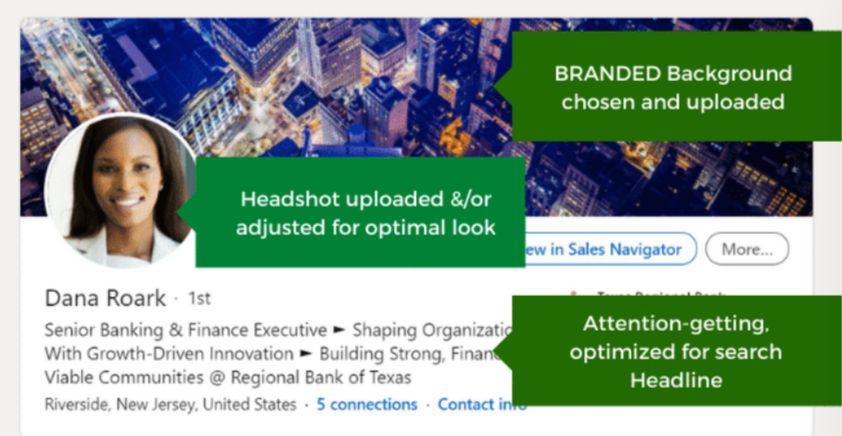 If you click Add Profile section under the header, you will see 5 Core sections, 5 Recommended sections, and 7 Additional sections.


The more sections you fill in, the better your ranking in the system is. However, you can do this gradually. First, add the core sections, then the recommended sections, and then the additional sections.
So let's start building your personal brand from scratch.
Fill in the profile header
The profile photo and background image are the first things people pay attention to on the page.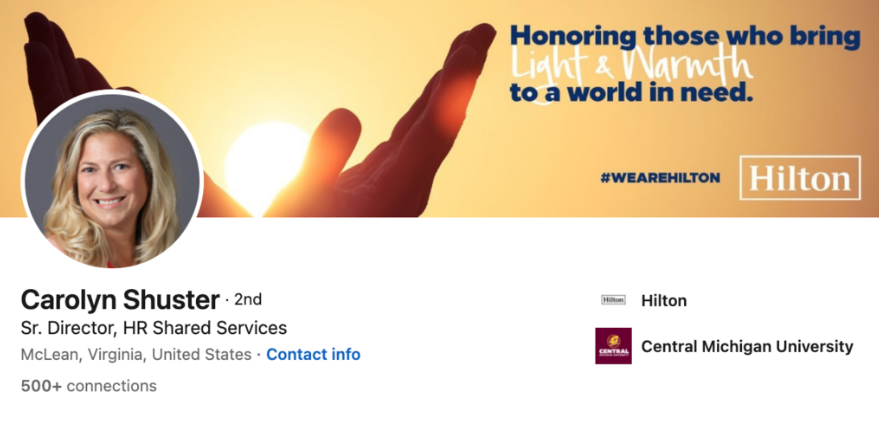 It is worth taking care of the quality of the profile photo (the photo in the circle) and updating it if it is outdated.
The recommended size of this photo is 400×400 pixels.
When the photo is ready, click on the circle on your page and then on the "Add Photo" button. Note that your face should take up at least 60% of the frame, so use the zoom and crop options if necessary.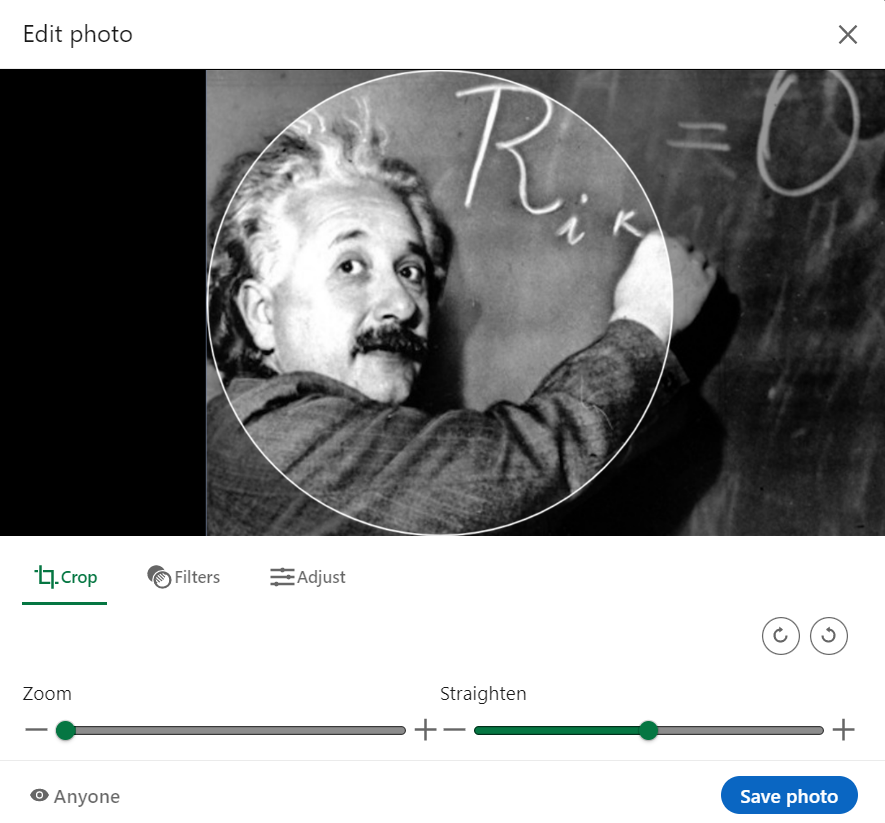 Add the background image to present your specialization or product. You can add your contacts, company logo, slogan, website address, and a brief presentation of your service here.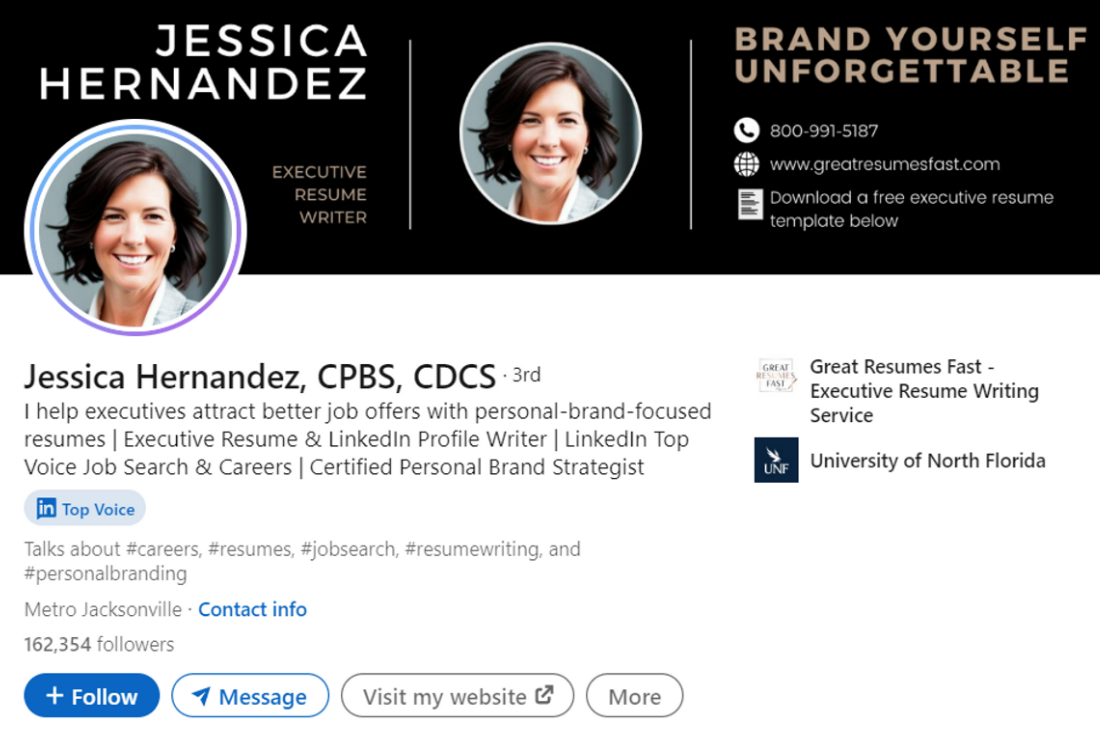 The optimal size of the background image is 1584×396 pixels and the weight is up to 8 megabytes.
Headline. Write a short, unique, and vivid description of what you do in up to 120 characters. Use keywords from your industry so that people can find you. Separate phrases with punctuation or a vertical bar "|" as shown in the example above.
Examples of headlines
Managing Partner | We help IT Founders to create and generate a consistent flow of sales opportunities without significant investment.
Business Development Executive at Macro Solutions Ltd | Developing Games for iOS and Android Mobile Apps
Currently Scaling my SaaS bootstrapped to $10M ARR | Sharing my mistakes so you can avoid them
Contact Information. Add your location and contact information. We recommend adding URLs to your websites and links to active social media profiles.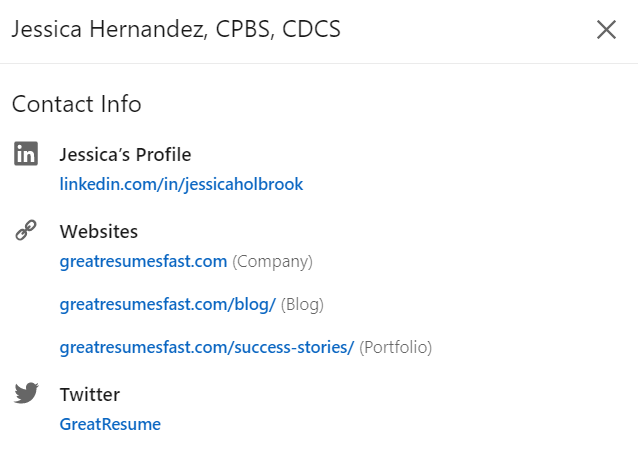 We also recommend changing your profile URL to a customized one that includes your first name, last name, and, optionally, your company name. You can find the link editing field in the upper right corner of your profile.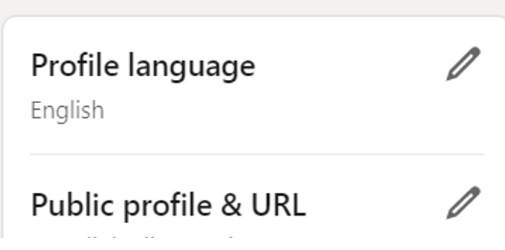 Additionally you can activate the 'Open to' button and select 'Providing Services'. This way, you will provide additional information about your services right below the profile header.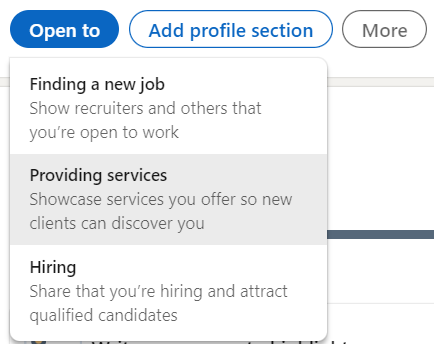 Add some information about your services and you will have a section displayed below.

Adding the main sections
Summary. In this section, you can describe your achievements and accomplishments or tell about your path in the industry. Just like in the headline, use keywords related to your industry. Also add your contacts, such as your email address. The text length limit is 2600 characters. This section does not have advanced tools for formatting text and adding media files, but you can use the LinkedIn post editor to add emojis to your summary text and then copy the livelier text into the Summary section. Your summary will be displayed in the About section.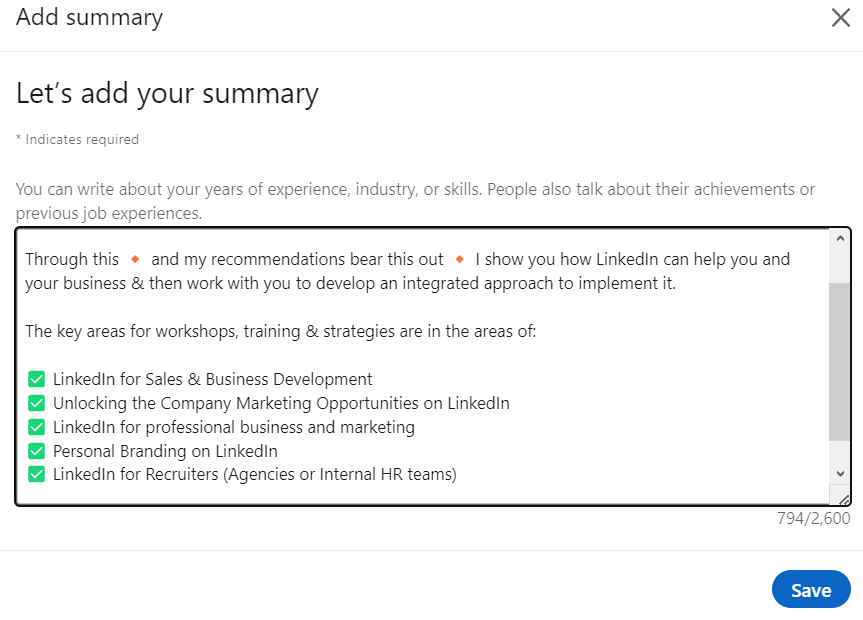 Experience gives your potential clients an idea of your level of expertise. In a technical account, you need to add experience relevant to your current specialization with a list of positions and skills you have mastered. You can add links to the websites of companies where you have gained experience.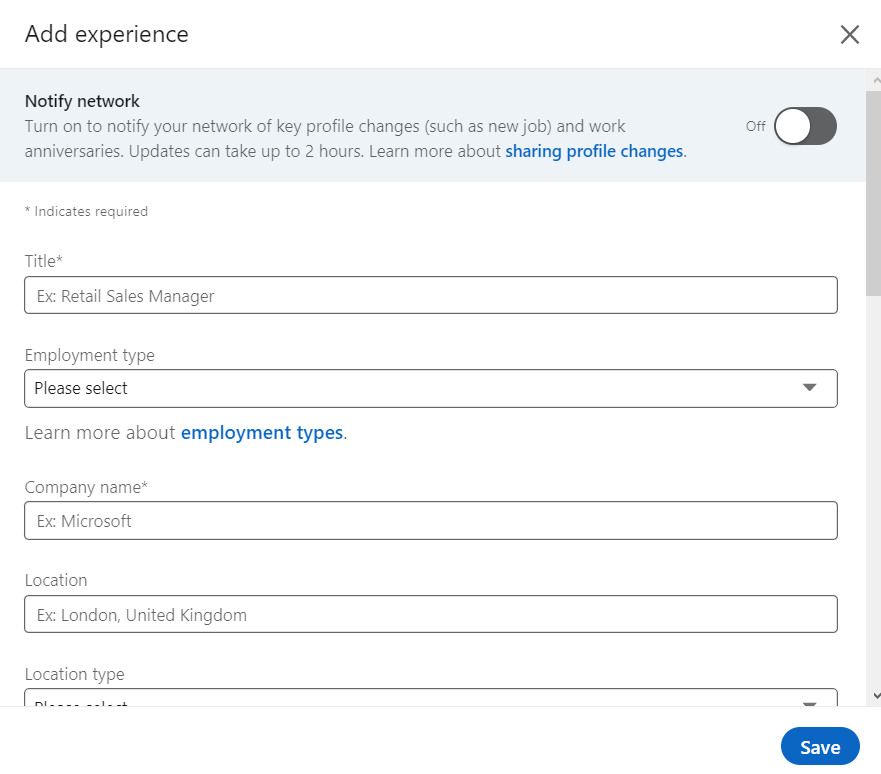 Education is the next item that you need to fill out to increase the rating of your profile. By the way, the university or specialty in which you received your degree can later become a "hook" for starting communication with potential clients who have similar education.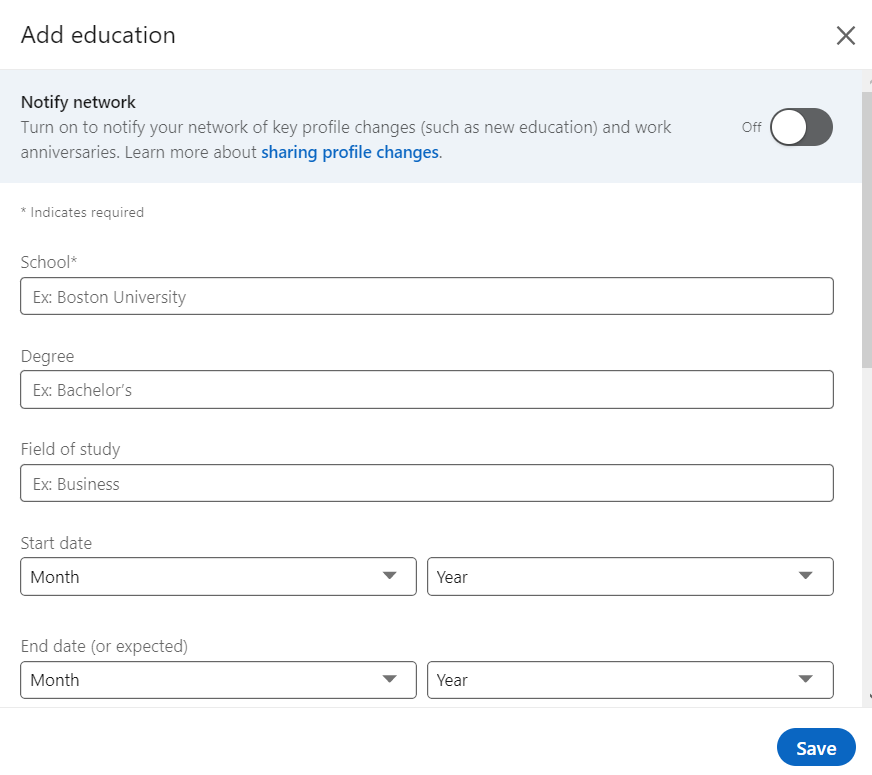 Skills. You have to specify at least five skills to get an All-star profile on LinkedIn. In total, you can add up to 50 skills. You can add skills related to your knowledge in your industry, as well as interpersonal skills.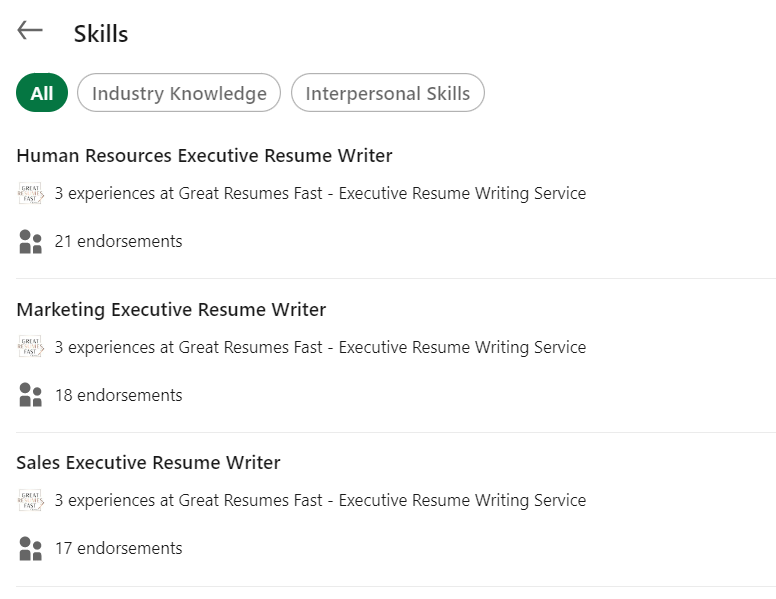 Endorsements. In addition to listing your skills, you also need to get endorsements from your colleagues, partners, and friends. The easiest way to increase your score on this item is to ask your friends to endorse your skills. Another way is to endorse skills of people from your list of contacts. They will most likely endorse your skills in return.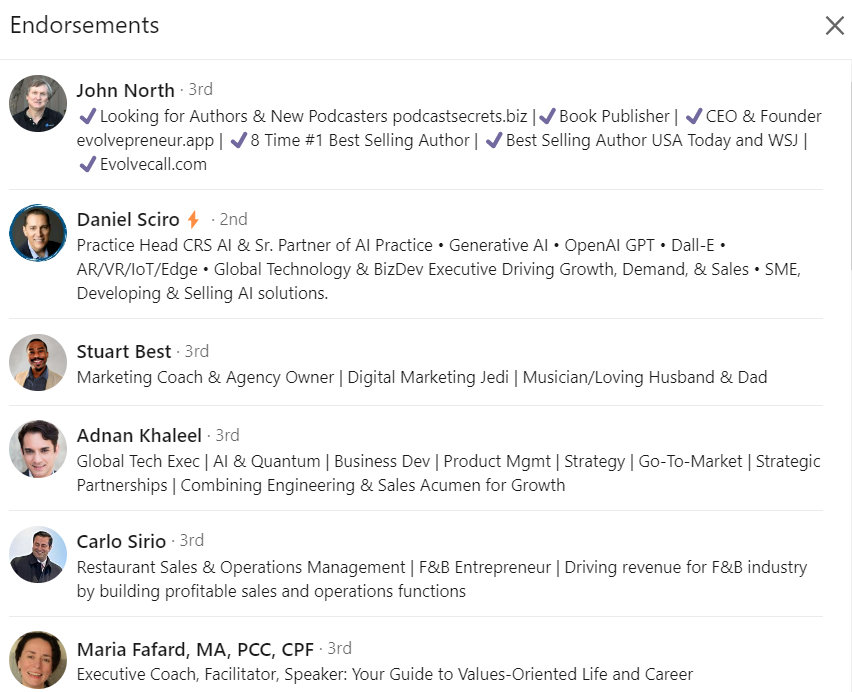 Recommended sections
Featured content. It is time to add media files to your profile. In this section, you can add links to articles you have published, illustrations of your projects with an external link, videos, documents, and anything else that demonstrates your achievements, expertise, and skills.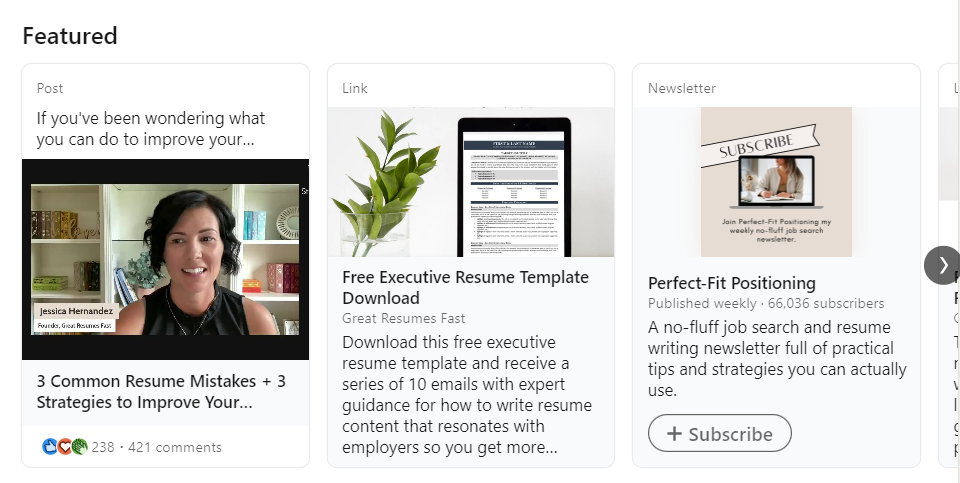 Licenses and certificates. Add certificates that prove your competence. For example, it can be an IELTS certificate of C1 English or a certificate that confirms the knowledge in your field.
Projects is way to add a link to your ongoing or completed projects. It can be a link to a landing page or prototype of a future application.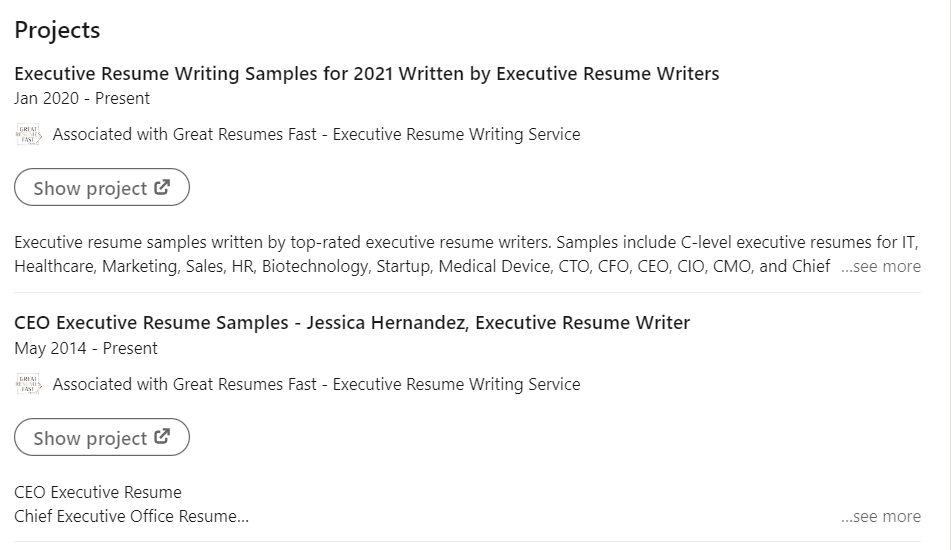 Courses. Add a list of courses you have completed, such as Hubspot or Gmail Academy courses.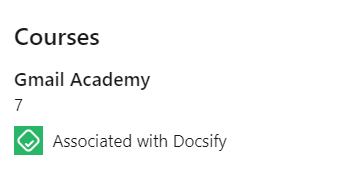 Recommendations. Ask your colleagues, clients, or business partners to give you recommendations.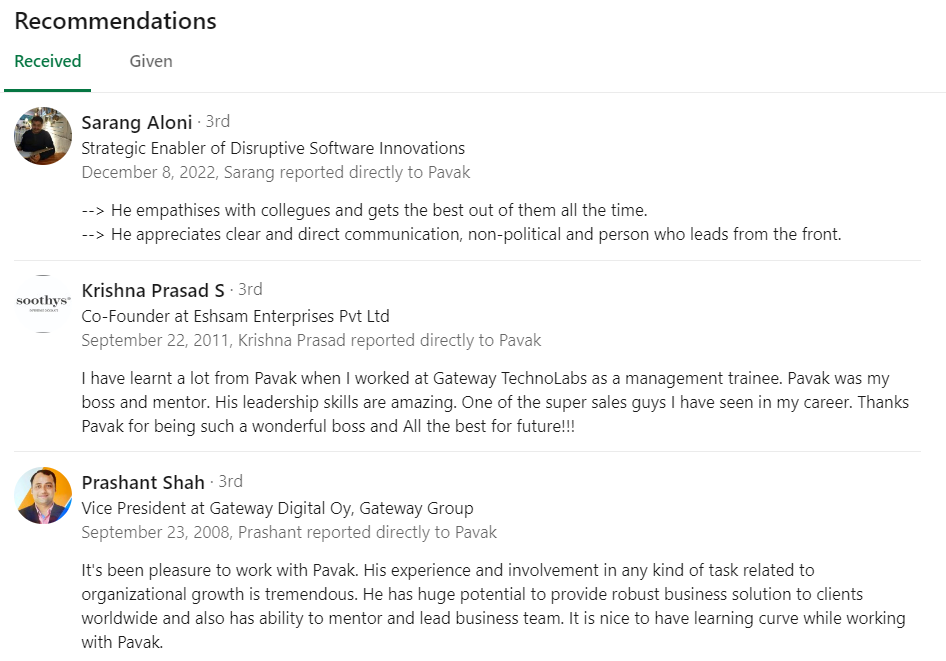 Such feedback is a clear indication that people trust you. The recommendation does not have to be long, just a few sentences. You can also give recommendations to people you worked with. To give or request a recommendation click the 'More' button under your contact's profile header and select 'Recommend' or 'Request recommendation'.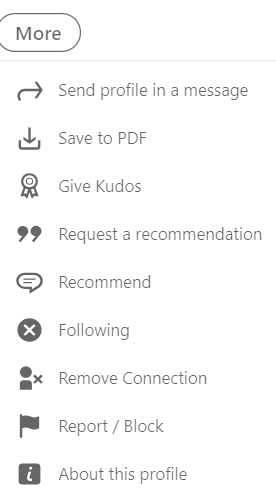 Additional blocks
Volunteer experience. If you saved penguins in the Antarctic, had a charity, participated in a mission to Africa, or were a member of a volunteer organization, be sure to share. It is also a good indicator that you are a trustworthy person.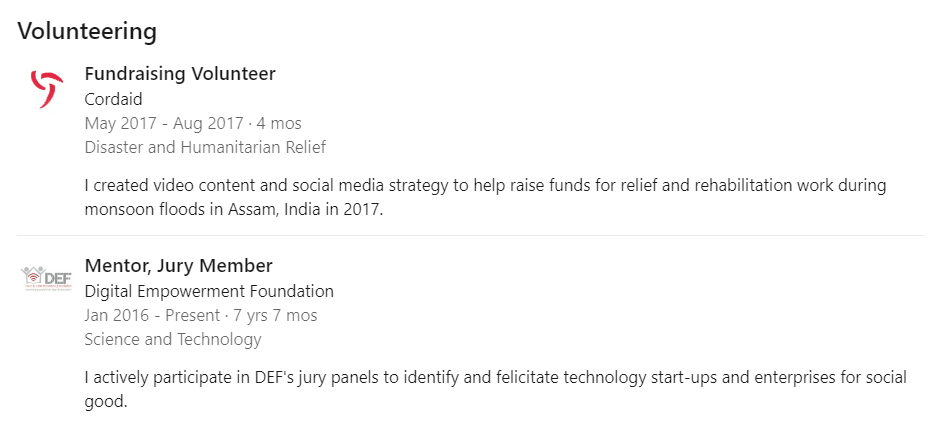 Publications. In this section you can link to publications about you or your project. You can link to external resources or your website.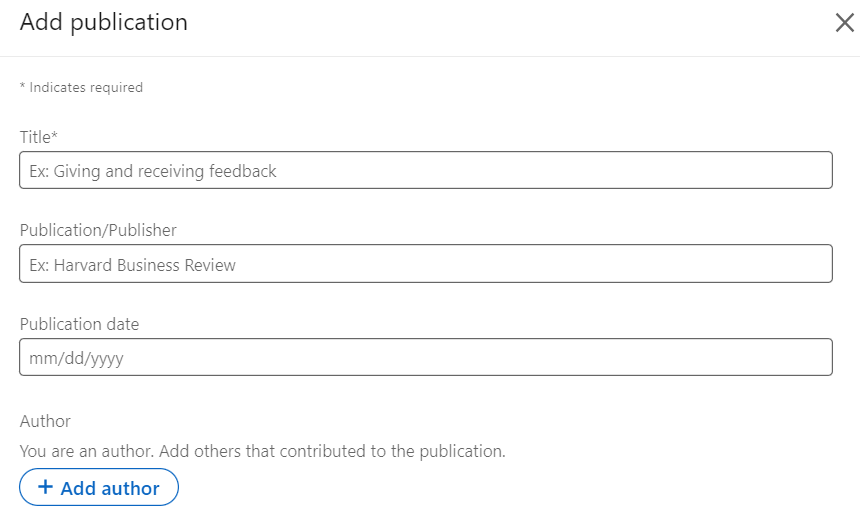 Honors & Rewards. Do not miss the opportunity to list your honors and awards.
Causes. Select the areas that most closely correlate with your current calling.

Languages. You cannot change the default language of your profile, but you can make your profile multilingual. If you are targeting different markets, this option will come in handy. To add a language, click 'Profile Language' in the upper right corner.

We have completed the list of the most important sections of the profile, some options that are not particularly important are not listed here. Of course, to increase your rankings, in addition to optimizing your profile, you also need to be active on LinkedIn:
create and publish posts
comment and like other people's posts
increase the number of your contacts
communicate through private messages
be active in professional groups
Such activity should be periodic because it affects your ranking no less than the completeness of your profile.
See all the factors that affect the rating here – Social Selling Index.
After you have finished optimizing the profile, start warming it up, and only then proceed with automatic LinkedIn outreach.
Warm regards,
Impasto.io Team ✌🏻